ASSUREINVEST'S INVESTMENT PHILOSOPHY
Our disciplined and long-term focus provides a critical framework for assessing new value-adding opportunities, preserving capital, generating superior returns and implementing at low cost.
Our philosophy is based on proven investment theory, empirical evidence, more than two decades of our own experience.
The assets we aim for are appropriately-diversified, attractively-valued and superior-quality.
Key elements of our investment philosophy
Meet client needs
Investor-specific goals and risk tolerance require a holistic approach to determine the appropriate portfolio design.
Diversification
Various asset classes tend to behave differently over time, so diversification helps smooth returns.
Long-term, patient and disciplined approach
Essential to reduce the risk of error through emotion-led decisions.
Market fear, greed and short-term focus frequently distort asset prices, thus our different perspective offers opportunities to select and benefit from mispriced assets – increasing the likelihood of successful outcomes as asset prices over time gravitate toward underlying fundamental value.
Margin of safety
Increases potential gains while reducing the chance of loss by allowing for inherent uncertainties through buying at a discount to underlying value and selling at a premium.
Preference for high-quality assets
Likely to outperform over time with lower risk. We target outstanding businesses possessing sustainable competitive advantages, reliable cash flows and strong balance sheets. We do not select weak companies regardless of their index weight.
Macroeconomic analysis
Helps guide asset allocation and portfolio tilts to ensure greater weighting to high-conviction opportunities.
Simple and cheap implementation
Seek low product and implementation costs to boost investor returns and increase efficiency.
ASSET ALLOCATION APPROACH
Our Approach to Preserve and Grow Long-Term Wealth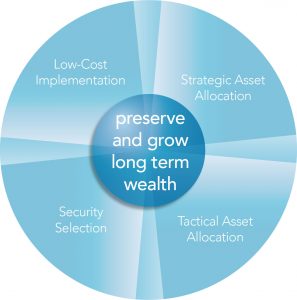 We establish an actively-managed long-term investment plan suited to each client's unique financial and lifestyle goals, by:
Strategic Asset Allocation
We set a unique long-term investment plan depending on the investor's risk profile. This determines the targeted weighting range for each asset class.
Tactical Asset Allocation
We tilt asset class weights within strategic asset allocation ranges to take advantage of market opportunities to maximise potential returns and reduce the chance of permanent capital loss. Even these tactical tilts have a multi-year time-frame. The short-term focus of most market participants frequently creates attractive opportunities for investors with a longer-term view.
Security Selection
We use qualitative and quantitative techniques to uncover great individual security investment opportunities, focussed on long-term fundamental quality and value.
Low-Cost Implementation
We reduce investment costs and boost transparency through our preference for individual securities, exchange-traded funds (ETFs) and efficient implementation, while low portfolio turnover reduces transaction costs.
OUR EQUITIES PORTFOLIO APPROACH
Unique, proven approach to growing wealth
To preserve investor capital and generate superior returns over time, we actively manage concentrated portfolios of attractively-valued, outstanding businesses.
Our methodology is centred on fundamental security selection utilising our own unique and well-established quantitative financial analysis techniques and qualitative research.
We research and target outstanding businesses which reinvest capital at high rates of return and become compounding machines, creating extraordinary value for investors over time. These companies have the following qualities:- Sustainable competitive advantages- Persistently high returns on capital- Reliable cash flows- Strong balance sheets.
We research and target outstanding businesses which create extraordinary value for investors over time.
Companies are added to the portfolio when their quality and value attributes are superior to existing holdings so long as potential changes comply with mandates and our strict investment criteria.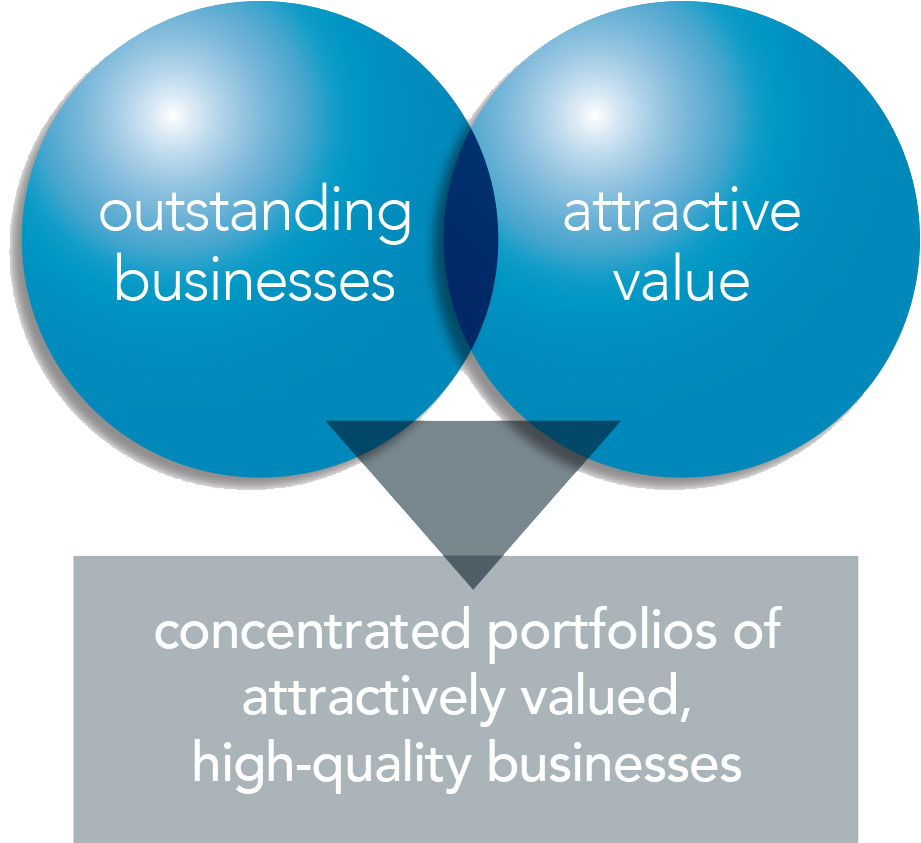 We create business efficiency and empower you to boost value to your clients