The three triggers for the recent sell-off in stocks were the rapid rise in US bond yields, a reappraisal of valuations for strongly-performing technology and healthcare stocks and concerns about the impact of geopolitical conflicts on earnings. None of these factors will disappear in a hurry so investors should be prepared for further volatility ahead.
There is more value on offer for selective purchases, but prices are not yet cheap enough to shift away from our neutral exposure to the equities asset class.
Our direct equity portfolios favour competitively-advantaged cash-generative companies providing sustained growth despite the difficult conditions and who possess the ability to pass cost increases on to customers. We are watchful of valuations particularly in technology sectors and are less interested in no-growth high-yielders that will perform poorly as bond yields march higher.
We are underweight fixed income as markets are likely to continue to be surprised by the rise in inflation. Solid US growth and tightening labour market will assist general price rises. The US 10-year bond yield has lifted substantially in the last year and is likely to move higher over the next 12 months. There are also fewer buyers now that central banks led by the US Federal Reserve are winding back asset purchases.
We continue to carry additional cash balances, so we can take advantage of opportunities to invest as they arise.
Moderating China growth has been felt around the world though renewed stimulus efforts should arrest the slide in the short term. Fiscal imbalances remain a concern that must be reckoned with at some stage, likely through a slower growth trajectory over the longer term.
A US recession is a clear risk for stock prices but there is little evidence that this is imminent. Warning signs that often precede downturns are not yet present, such as over-consumption, over-investment including a housing bubble or excessive wages rises.
"As the next bear market eventuates, there will be some excellent opportunities for long-term investors willing to put up with short-term volatility"
Subscribe to our newsletter to view the rest of this content

Contact Us
Let us demonstrate how we can deliver outstanding outcomes for you.
p +61 2 8094 8410
e info@assureinvest.com.au
About AssureInvest
AssureInvest is your trusted professional investment partner. We offer a holistic and successful investment approach and carefully tailored solutions for individual needs, as well as cost saving innovations, integrity at the highest level and attentive customer service.
Our advisor clients are empowered to boost their profits and deliver better investment outcomes, benefiting their clients and the broader community.
Our disciplined and long term focus provides a critical framework for assessing new value-adding opportunities, preserving capital, generating superior returns and implementing at low cost.
Copyright
© 2018 AssureInvest Pty Ltd (ABN 55 636 036 188 AFSL number 478978). No part of this publication may be reproduced or distributed in any form without prior consent in writing from AssureInvest.
Disclaimer, General Advice Warning and Disclosure
The data, information and research commentary in this document ("Information") may be derived from information obtained from other parties which cannot be verified by AssureInvest and therefore is not guaranteed to be complete or accurate, and AssureInvest accepts no liability for errors or omissions.
The Information constitutes only general advice. In preparing this document, AssureInvest did not take into account your particular goals and objectives, anticipated resources, current situation or attitudes. Before making any investment decisions you should review the product disclosure document of the relevant product and consult a securities adviser. Past performance is no guarantee of future performance. This document is not intended for publication outside of Australia.
This document is current until replaced, updated or withdrawn and will be updated if the information in it materially changes.  Please refer the AssureInvest Financial Services Guide (FSG) for more information.
This is available at: assureinvest.com.au/wp-content/uploads/2016/05/FSG_AssureInvest_Dec-2015.pdf.
AssureInvest personnel may own securities referred to in this document. They do not receive compensation related to the information or commentary in this document.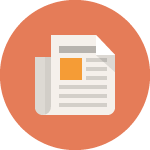 FREE Special Report: How to Jump ahead of competitors and add more value for clients
Learn how you can boost profits while enhancing customer outcomes.