"I never attempt to make money on the stock market. I buy on the assumption that they could close the market the next day and not reopen it for five years." Warren Buffett
The AssureInvest Australian Equities portfolio has a strong performance record. Importantly, our focus on outstanding businesses trading at reasonable value means returns are generated at lower risk. The approach is tried and tested.
Investing takes experience, time, discipline and commitment to thoroughly analyse company and industry fundamentals, thus setting up investors to preserve capital and generate superior and more certain returns.
To their detriment, too many investors chase quick gains by taking bets on hard to predict factors like volatile commodity prices or next year company earnings. Others are ruled by emotions and follow the herd or anchor decisions on recent trends assuming they will last indefinitely.
In addition to our own extensive experience, empirical evidence supports a long-term focus on high quality.
In Quality Minus Junk (2013)

Asness, Frazzini, and Pedersen studied data in the US from 1956 to 2012 and globally from 1986 to 2012. Quality companies were defined as safe, profitable and growing with a high payout ratio. They found quality companies command higher prices on average, but the quality characteristic had little relationship with the prices at which they traded. As a result high-quality companies exhibit desirable high risk-adjusted returns.

The authors found a portfolio long (positive exposure) in quality stocks and short (negative exposure) in junk stocks earned significant risk-adjusted returns in the US and globally in 24 countries. They noted that quality stocks tend to have low beta (correlation with market returns) and benefit from "flight to quality" where they perform relatively well in periods of extreme market distress.
In The Other Side of Value: The Gross Profitability Premium

by Robert Novy-Marx (Journal of Financial Economics, 2013, vol. 108, issue 1, pages 1-28), the author found that profitable firms, measured by gross profits-to-assets, generate significantly higher returns than unprofitable firms, despite having significantly higher valuation ratios.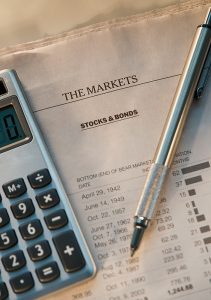 The Case for Quality – The Danger of Junk

in 2004 by investment manager GMO LLC, showed high quality companies easily outperformed low quality among US S&P 500 stocks between 1971 and 2004. They observed: "It appears that investors overpay for higher risk stocks and underpay for less risky stocks". GMO defined high quality companies as those with low leverage, high profitability and low earnings volatility.
Higher-quality companies tend to have lower market risk


Low beta stocks are less reliant on the overall market for performance and will tend to outperform in periods of negative market returns (beta measures the proportion by which a company's share price shares in a 1% rise or fall in the overall market). A study by S&P Capital IQ found that companies that grew earnings and dividends more consistently tended to experience lower share price volatility relative to the rest of the market.

The researchers developed an S&P Earnings and Dividend Quality Rank and assigned a rating to all S&P 500 companies based on their 10-year history of earnings and dividends to April 2014. They found that stocks with "Above Average" rankings had an average beta of 0.94, compared with the average beta of 1.41 for those ranked as "Below Average" and 1.07 for those ranked "Average".
AVERAGE S&P 500 COMPANY BETA BY S&P CAPITAL IQ QUALITY RANK

Our high-quality bias
The companies AssureInvest targets have sustainable competitive advantages leading to persistently high returns on capital, reliable cash flows and strong balance sheets.
By reinvesting capital at high rates of return, competitively advantaged firms become compounding machines, creating extraordinary value for investors over time.
We want companies to generate strong free cash flow, so they will have strong margins and limited need to invest capital in the business. They should also have growth potential by selling into a growth market or being able to raise prices over time.
We don't buy a business just because it is part of an index. We would prefer to have a small number of very high quality businesses than a lot of weak ones.
Contact Us
Let us demonstrate how we can deliver outstanding outcomes for you.
p +61 2 8094 8410
e info@assureinvest.com.au
About AssureInvest
AssureInvest is your trusted professional investment partner. We offer a holistic and successful investment approach and carefully tailored solutions for individual needs, as well as cost saving innovations, integrity at the highest level and attentive customer service.
Our advisor clients are empowered to boost their profits and deliver better investment outcomes, benefiting their clients and the broader community.
Our disciplined and long term focus provides a critical framework for assessing new value-adding opportunities, preserving capital, generating superior returns and implementing at low cost.
Copyright
Copyright © 2017 AssureInvest Pty Ltd ABN 55 636 036 188 (AssureInvest). All rights reserved. No part of this publication may be reproduced or distributed in any form without prior consent in writing from AssureInvest.
Disclaimer
AssureInvest has taken all care in preparing this presentation and the data, information and research commentary within it (together referred to as the 'publication') but to the extent that the publication is based on information received from other parties no liability is accepted by AssureInvest for errors contained in the publication or omissions from the publication. AssureInvest gives neither guarantee nor warranty nor makes any representation as to the correctness or completeness of the publication. AssureInvest bases its data, information and research commentary on information disclosed to it by other parties. Past performance is no guarantee of future performance. This publication is intended for Australian residents only.
General Advice Warning
The information contained within this publication is of a general nature only. No information contained in the publication constitutes the provision of securities advice. AssureInvest warns that: (a) in preparing the publication, AssureInvest did not take into account the particular goals and objectives, anticipated resources, current situation or attitudes of any particular person; and (b) before making any investment decisions on the basis of that publication, any investor or prospective investor needs to consider, with or without the assistance of a securities adviser, whether the information contained within the publication is appropriate in light of the particular goals and objectives, anticipated resources, current situation or attitudes of the investor or prospective investor. If the information contained in this document relates to the possible purchase of a financial product, the client should consider the relevant product disclosure statement (PDS) before making any decision.
Disclosure
AssureInvest has no debt or equity relationship with any funds management or financial advisory group. AssureInvest may have an interest in the securities referred to in the publication in that AssureInvest and/or its staff may hold or intend to hold deposits, shares, units or other rights in respect of such products and from time to time AssureInvest may provide some of the investment product providers mentioned in the publication with research, consulting and other services for a fee.
AssureInvest Pty Ltd
ABN 55 636 036 188 AFSL number 47897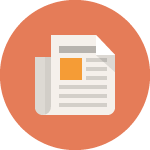 FREE Special Report: How to Jump ahead of competitors and add more value for clients
Learn how you can boost profits while enhancing customer outcomes.